We believe maternity and nursing wear can be so much better.

Our mission is to create luxury quality essentials that you can feel and look good in at any stage and offer them at honest pricing.
Our Philosophy
We take a minimalistic approach to design: prioritising construction, premium fabrics and comfort over trends. 
We believe in investing in fewer but better pieces that will serve purpose in your wardrobe for years to come. That is why every piece in our collection is built to last and works for any stage: pregnant, nursing or not.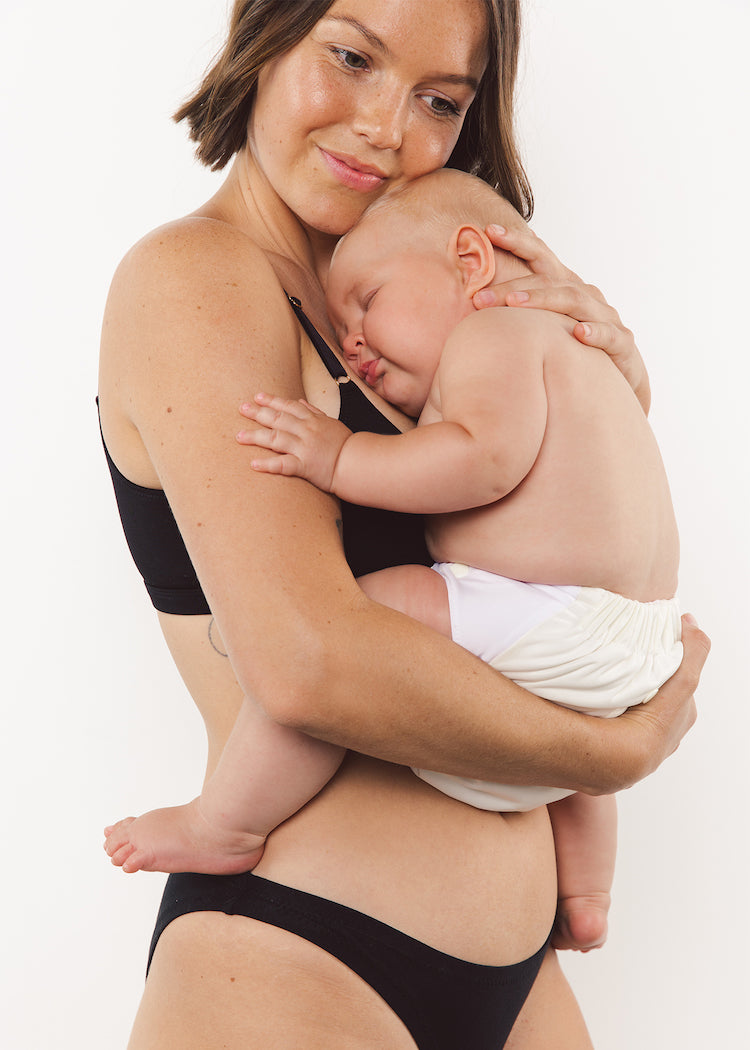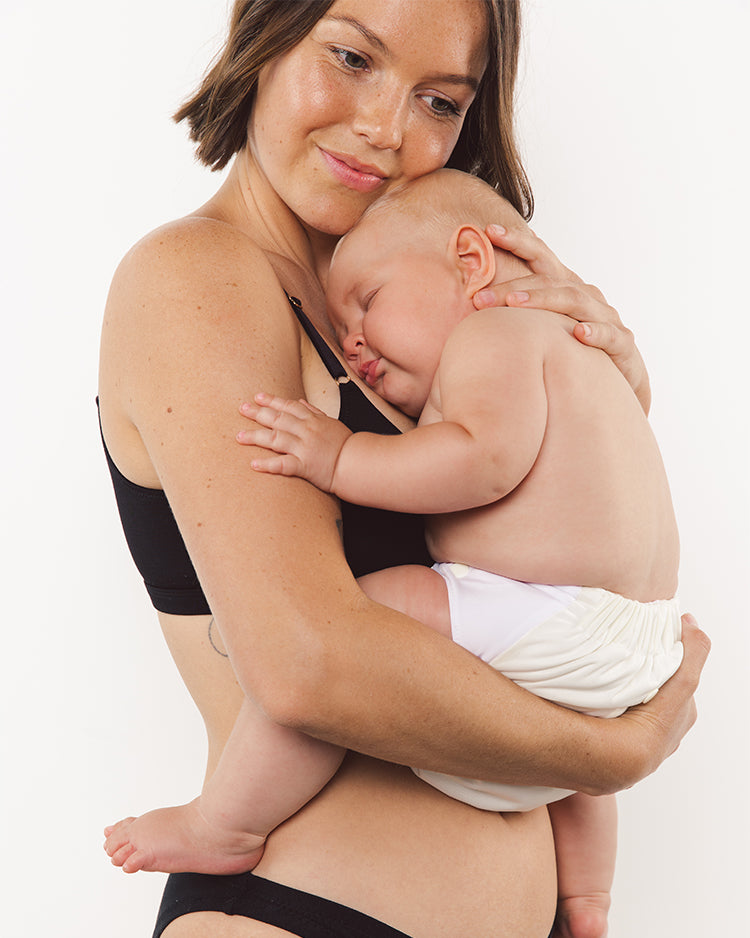 Quality
High-quality and low-impact fabrics are a key element in every one of our designs. That means soft, natural fabrics that allow our garments to wear beautifully and continue to look and feel good wash after wash.

Our current collection is made of the finest fabrics in the world: U.S. Supima Cotton and Austrian Micromodal. Both are known for being buttery soft, breathable, durable, and better yet - with much lesser impact to our environment.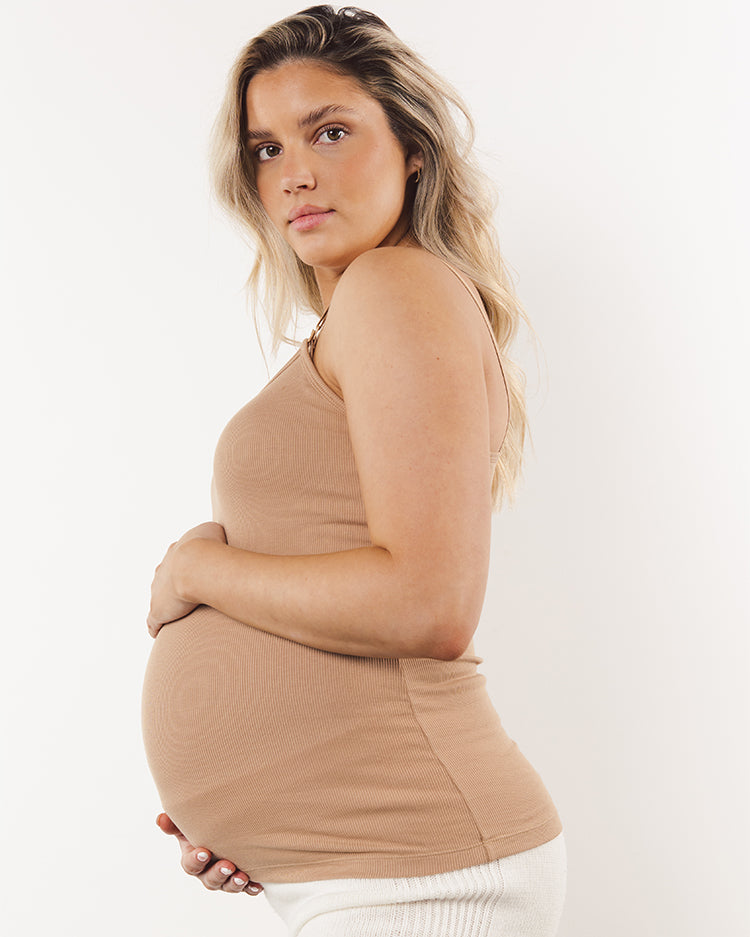 Our Design Process
To ensure our pieces blend into your pre-pregnancy wardrobe, we designed them to look just like our favorite timeless basics in neutral colors, adding details for an elevated look and subtle functional elements to accommodate all your new #momlife needs.

We fit-test every size on real women and nursing mamas and pick materials that are soft and stretchy enough to grow and shrink with you, fitting you perfectly through all your trimesters and beyond.
Hi! I'm Claire, the human behind Embrace.

If you can spare the time, I wanted to quickly share our origin story :)

Motherhood is wonderful, but it can also be messy, uncomfortable and really tough (I mean, really). In addition to taking care of a whole new human, all the body changes that happen during and after pregnancy can be overwhelming - as it was for me.

And I struggled to find good maternity and nursing wear.

The ones I found looked different from regular clothes - and not in a good way. Most were made of synthetics which were neither breathable (hello nightsweats) nor eco-friendly. And rarely fit my cups that were constantly in flux. Sure, there were some quality maternity wear out there, but those were extravagantly priced - unjustifiably so.

I thought - we could do better.
Mothers deserve better.

I wanted to create beautifully simple, functional designs for everyday wear; essentials that wear so beautifully that you would genuinely want to wear long after your bump or nursing days; made of luxuriously soft fabrics that stand the test of time. And best of all - made available to all at honest pricing.

We couldn't find fabrics that met our high standards, so we developed our own, made of the finest yarns in the world. Our fabrics are one of a kind. You won't find the same fabrics anywhere else in the world.

Our current collection, while small, was the culmination of two years of product development, countless fittings, multiple iterations, by my lingerie technician and I.

The result? Elevated basics done right with timeless, understated designs, made of quality, sustainable (and incredibly soft) fabrics.

Thanks to you guys - we've now got four products in the pipeline, which we are so excited to share with you soon.

Moving forward, our goal is to build a brand that's all about your favourite - your favourite nursing tank, favourite nursing bra, favourite tank top, favourite dress, favourite briefs, the list goes on.

Your support means the world to us.
Thank you for being here.